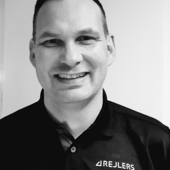 Grober Andersson
Konsult – Industry
Vad är den största utmaningen i ditt arbete?

Den största utmaningen i mitt jobb är att varje uppdrag är nytt med nya förutsättningar och utmaningar som ska lösas.
Vad innebär Home of he Learning Minds för dig?
Home of the learning innebär att jag aldrig står ensam i utmaningarna i arbetet det finns alltid någon som kan dela sina erfarenheter och kunskap. Lite som på Hogwarts skola för häxkonster och trolldom, hjälp finns alltid till dem som ber om det. Fast för oss vanliga mugglare såklart.