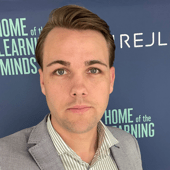 Amandus Yngvesson
Advanced solutions manager – Industry
Responsible for digitization and development of engineering technology for Rejlers industry organization and projects.

Digitization for the process industry is happening all the time, and with the fourth industrial revolution already ongoing, many companies are facing new challenges to remain competitive and to meet the information-control requirements of authorities and customers.

This means that the organization needs to adapt its engineering tools and information management systems to meet the increasing complexity that larger projects bring with them throughout the life cycle of a project implementation.