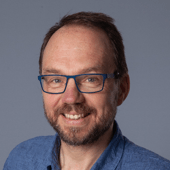 Roger Cederlöf
Senior konsult – Defence and Security
Vad innebär Home of the Learning Minds för dig?
 Att företaget och ledningen bejakar kunskap hos medarbetarna. Inte bara kunskap som rör det pågående projektet utan generell kunskap i ett bredare perspektiv vilket är utvecklande på många sätt och därigenom bidrar till en medarbetare som blir bättre rustad att ta sig an arbetsuppgifter även i utkanten av dennes egentliga område eller bransch. 
Vad är mest utmanande i ditt arbete?
Att se till att om möjligt ligga steget före kunden vad gäller arbetsuppgifter, lösningar och leveranser.